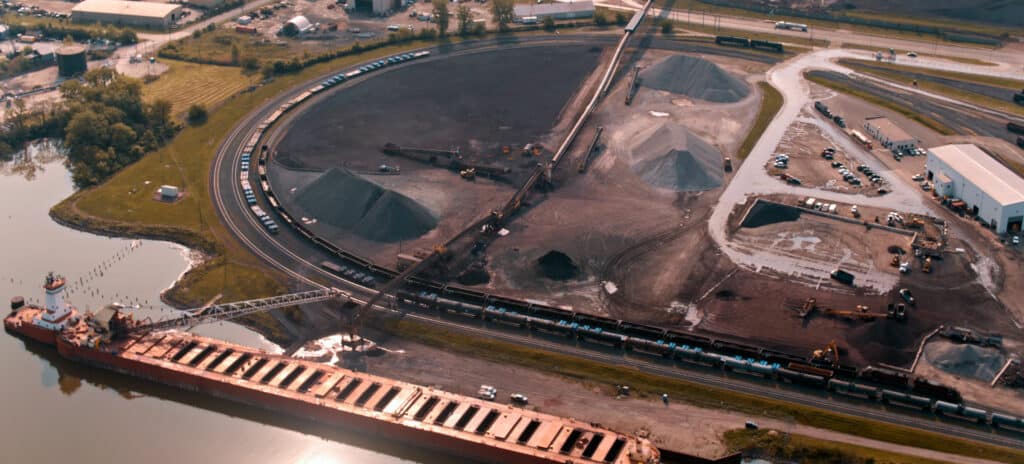 Ironville Terminal Services
Rail Service, Transloading, Truck, Storage, and Foreign Trade
NS Rail Billing Address

2863 Front Street
Toledo, OH 43605
Acquired in 2008 by the Lucas County Port Authority, the 70-acre site is a former refinery property. As part of the Cleveland Cliffs HBI plant construction project, Ironville Terminal was developed by Midwest Terminals. There is a self-unloader receiving hopper and conveyor system that can receive bulk products directly from vessels at 2,000 NT per hour.
The Ironville Terminal has over 28,000 feet of rail which is serviced by in-house locomotives. Onsite there are liquid bulk transloading racks and pumps to move material directly from rail to truck and vice-versa. Midwest Terminals can offer custom solutions for bulk, liquid and warehousing at this site.
Ironville Terminal
Watch our aerial tour below.
Ironville Terminal Services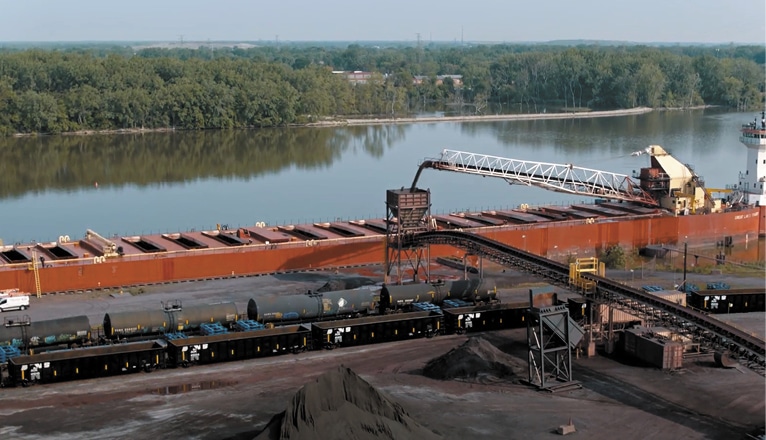 Facilities
Rail and truck loading capability
Foreign Trade Zone (FTZ #008)
2,000 feet of river frontage
30-acre lay down area for bulk
Vessel access up to 740′ vessels / 225 meters
CME Delivery Point
Some commodities handled: Iron Ore Pellets, Aggregates, Iron Oxide, Industrial Metals (Zinc + Aluminum), and Crude Oil